HOTELITY is a specialized recruitment and consulting agency based in Slovakia serving the hospitality and tourism industries exclusively.
We are focused on identifying, selecting and recruiting the "elite" candidates for all key positions in central Europe and internationally.
Our strengths are first hand experience in the hospitality industry and network of relationships built over time with many of the most successful hotel operators around the world.
We believe, that thanks to our passion for hospitality, professional experience and wide ranging network of local and international contacts, we are the right choice for you.
We cooperate with candidates and talents who have achieved proven results in various managerial positions in hotel and tourism industries in Central and Eastern Europe.
You need to maximize your company's performance as quickly as possible. Every day without the right person in the right place can cost a lot of money; every day with an incorrectly selected person can cause you a lot of damage.
Top managers are not actively looking for new opportunities on the market.
You are very busy to do the entire selection process yourself.
You do not want to show your competitors your current weakness by publishing an open key management position.
When you should use a Career Coach?

You feel like you're stagnating at work and you don't know what to do next
You need to get a clear picture of your future
You want to change your professional focus, but you don't have the courage, you don't know if it's the right decision, or you just need to set up an action plan
You want to grasp your career path firmly in your hands and plan it
You want to know your personality better
You need to get a better orientation in the labor market
You want to create your personal brand to present it to potential employers (CV, LinkedIn, etc.)
You want to prepare for different types of job interviews
You want to learn sophisticated job search methods
You want to be accompanied at your professional change path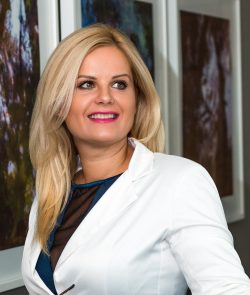 RENÁTA SEDMINOVÁ - Managing Partner
Education: Faculty of Philosophy, Comenius University in Bratislava, Slovakia - Master Degree in English Language & Literature, Master Degree in Adult Education (with focus on Personal Management), Sydney Business and Travel Academy, Australia - Advanced Diploma in Tourism Management
Languages: Slovak, Czech, English, German
Professional background: Renata's passion for the hospitality industry has started already during her studies in US and Australia, where she worked for various international hotel chains. After she returned to Slovakia in 2003, Renata continued her career at the Radisson Blu Carlton Hotel in Bratislava. She was a member of the pre-opening teams and in charge of PR and marketing for both 5 * Kempinski hotels in Slovakia. Thanks to her international education combined with more than 12 years of professional experience in unique luxury hotels worldwide on various positions, she has a broad and diverse knowledge of the hospitality industry.
renata.sedminova@hotelity.sk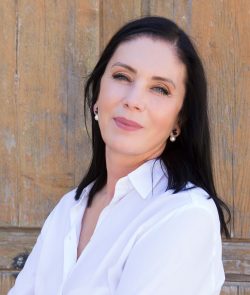 ZUZANA KVOČEKOVÁ - Managing Partner
Education: Slovak University of Agriculture in Nitra, Slovakia
Languages: Slovak, Czech, Russian, English
Professional background: Zuzana gained her experience in hospitality while working for five years as a Manager of the Congress Center in Agroinstitute Nitra and for another seven years as a Project Manager in a multinational real estate corporation in charge of construction of the recreational complex. In 2009 she established together with her partner a successful recruitment and headhunting company, focused on senior executive positions in construction and automotive. Zuzana has recruited and consulted successfully for a wide range of mid and top management positions and managed number of executive search projects in Slovakia, Central Europe and Ukraine.
zuzana.kvocekova@hotelity.sk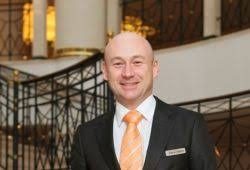 PAVEL JINDRA 
Hotel GM/Consultant
He was born in Prague, traveled all over the world, worked in top management positions in small and large city hotels, resorts on the beach and in the mountains. He tasted an infinite number of different specialties, wines and drinks. He currently works in Slovakia, where he returned from the position of General Manager of the Hilton Dushanbe Hotel in Tajikistan. He says that in his life he was lucky with his bosses – mentors, who naturally pushed him further and today he passes on his experience to the younger generation.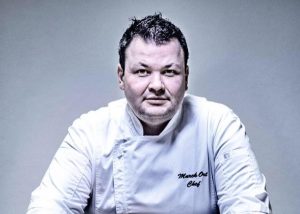 MAREK ORT
Executive Chef/Consultant
He comes from Prague and has lived in Slovakia for many years. He worked in the best kitchens of renowned hotels and restaurants in the Czech Republic and Slovakia. He won a number of medals at world culinary competitions and has appeared in several television programs. He is currently engaged in consulting activities and plays the role of head chef and coach in the project Šuhajíci pri panvici.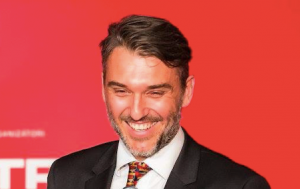 DUSAN NITSCHNEIDER 
Advocate/Consultant
Founder and head of the law firm of the same name with international operations and multiple victories in the Law Firm of the Year competition in the employment category and excellent international rankings. He specializes in labour and employment law, and social rights and cooperated with several clients from the HoReCa environment. He is also an expert in intellectual property law, especially in the field of trademarks. He is also involved in publishing and lecturing, including international conferences and webinars.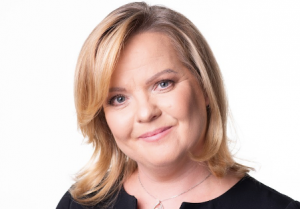 ALENKA Mc MAHON
Expert in Revenue Management 
She lived in the UK for almost 15 years, where she worked her way up from an Assistant position to the Reception Manager and Trainer. She then later earned a degree in Hotel Revenue Management from Cornell University and continued her career as a Revenue Manager. In 2016, she founded her own company Hotel Revenue Services. After returning to Slovakia, she passes on her expertise and experience on how to increase occupancy and profits, which are the main goals of every hotel.
.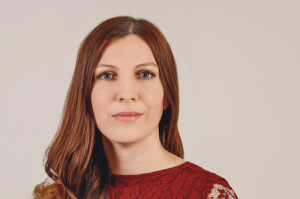 RENATA MACAIOVA
Career Coach & Counsellor, HR Consultant, Trainer
She gained her 13+ years of experience in the field of professional consulting by working in multinational consulting companies in the positions of Headhunter, Manager for the Permanent Placement Division and Branch Manager for Slovakia. As a certified Career Counselor and Coach, she accompanies individual clients in career planning, career change and management. For corporate clients, she works as a consultant on issues of selection, retention, development and dismissal of employees. In the corporate environment, she lectures on the topics of multigenerational cooperation at the workplace. She is a member of the Association for Career Counseling and Career Development, the Slovak Association of Coaches and the Association of Lecturers and Career Counselors.